Serie lampen met een laag verlichtingsniveau en lantaarns van de constructie bevinden zich in het bovenste deel van een vangrailinstallatie. LED-lampen en lantaarns, bij lage installatiehoogte, met behulp van een unieke matchlichtweg of brugdek, hekwerk aan de buitenzijde kan de functie van landschapsverlichting in de vorm van een puntbron, kan het lage omheiningslicht betere weg functionele decoratieverlichting en landschapsverlichtingseffect bereiken. Het licht kan monochroom zijn, kan ook de kleurtemperatuur zijn die verandert in langzaam ritme, ook kan de inductieapparatuur worden toegevoegd, in afwezigheid van verkeer en voetgangerspas, kunnen de lampen en lantaarns de kleur van RGB aannemen als de landschapsfunctie. Bij het detecteren van de verkeersstroom of de stroom van mensen, dat is om over te schakelen naar de verlichting van de wegfunctie.
Lage verlichting, om de straatverlichting te realiseren, heeft hogere eisen aan de verlichting. Hoofdzakelijk verdeeld in twee aspecten: een aspect moet voldoen aan de helderheid van de bestrating van het brugdek, de algehele helderheid gelijkmatigheid U0, longitudinale helderheid uniformiteit UI en glare drempel TI eisen, deze functie is van de kant van de wegverlichting een van de meest elementaire functies; Het tweede aspect is analyseren vanuit de hoek van de esthetiek, zonder het landschap, de integriteit en de harmonie van de oorspronkelijke brugarchitectuur te vernietigen. Building Lighting Series, Building Lighting, Building Lighting Control Systems, Building Lighting Design.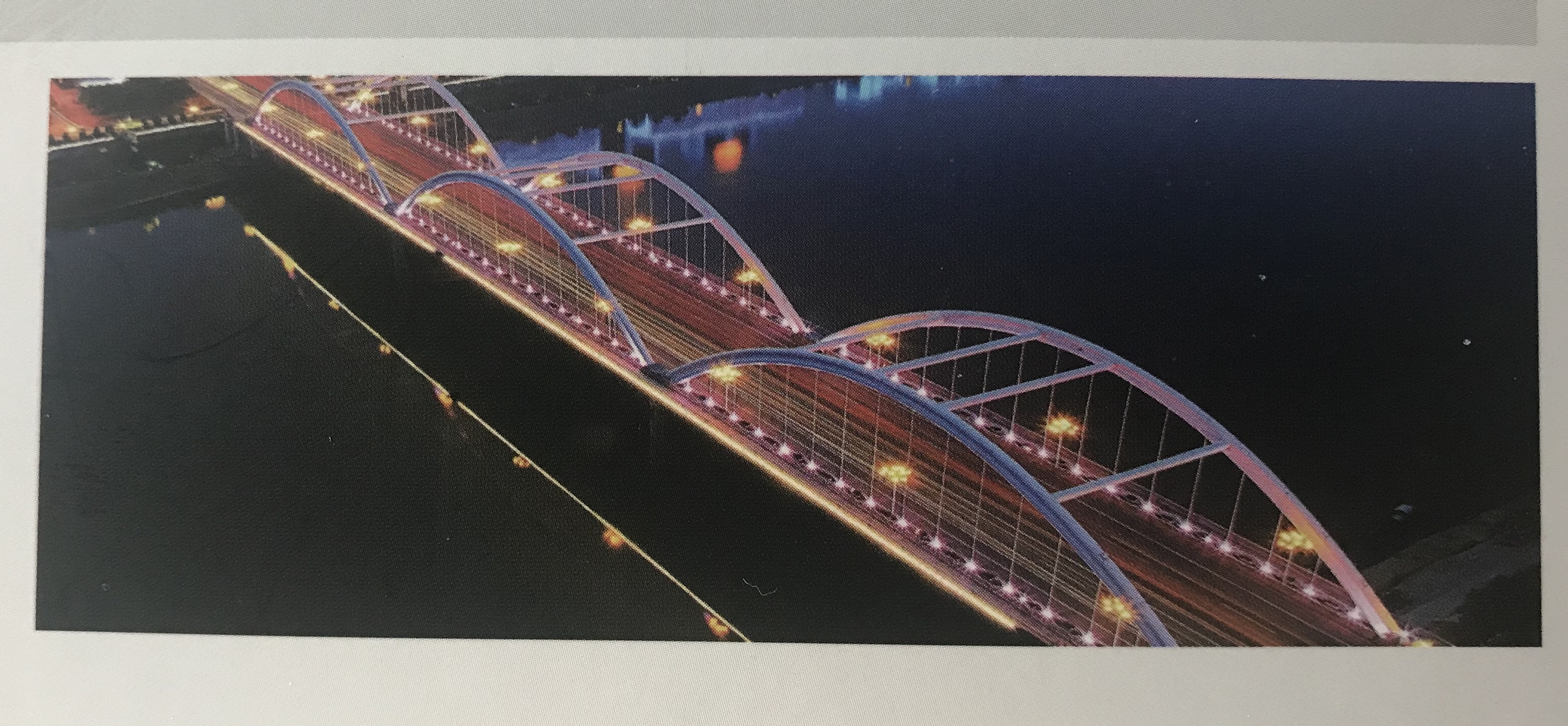 Gehard glazen deksel, hoge sterkte, slagvastheid
Lampen kunnen wit of monochroom RGB worden geconfigureerd, lichteffect prachtig, pure kleur, veranderfunctie is krachtig
Het lamplichaam keurt materiaal van hoge druk het gegoten aluminium, oppervlakte elektrostatische bespuitende behandeling goed
Speciale roteerbare vaste bout kan 360 graden rotatie realiseren
Lichtbron maakt gebruik van 1W enkele RGB-lichtbron, LED-combinatie optische opstelling, licht mengen effect is beter
De lichtregeling kan worden uitgevoerd door DMX512 en het lichteffect is krachtig.
Serie lampen, vermogen kan tussen 18W-36W zijn, toegepast op brugleuning, enz ...
Product Categorie : Road Lighting-reeks > Hoogvermogen LED-straatlantaarn