Op dit moment is de meeste binnenlandse markt voor buitenverlichting voornamelijk gebaseerd op ijzeren lamppalen, terwijl slechts een paar ontwikkelde gebruikmakende aluminium spinningpolen zijn, zoals de commerciële voetgangersstraat van Nanjing Road, Shanghai. Dit hangt samen met de positionering van de binnenlandse consumentenmarkt, De spinstaaf van aluminiumlegering is tenslotte duurder dan de ijzeren staaf alleen op het materiaal. De installatie van spinstaven van aluminiumlegering wordt alleen gebruikt voor sierdoeleinden. Aluminiumlegering Spin Verlichting Pool, Lichtste Aluminiumlegering, Aluminium Torchlight, Lichtgewicht Aluminiumlegering , Nieuwe Producten Verlichtingsserie , Aluminium Spinning Verlichting Pool . En de lampstang van aluminiumlegering van het spinnen is net thuis begonnen, en de cognitiegraad van de markt is ook beperkt. De Europese Unie heeft echter het gebruik van aluminium lamppalen voor wegverlichting afgedwongen, voornamelijk vanwege veiligheids- en milieuoverwegingen. Samen met de recente oproep voor energiebesparing en emissiereductie lijdt het geen twijfel dat de aluminiuminduismachine een goed nieuws is en men gelooft dat de markt veelbelovend is. De spinningtechnologie van aluminium wordt door veel landen in het buitenland erkend , China heeft de technologie van de onderneming is klein, Cheng Xu introduceerde aluminium paal spinnen technologie uit het buitenland in 2014, na een aantal jaren van ontwikkeling, op dit moment, een aantal binnenlandse grote stad is de toepassing van deze technologie.
Aluminium Spinning Verlichtingspool, Lichtste Aluminiumlegering, Aluminium Torchlight, Lichtgewicht Aluminiumlegering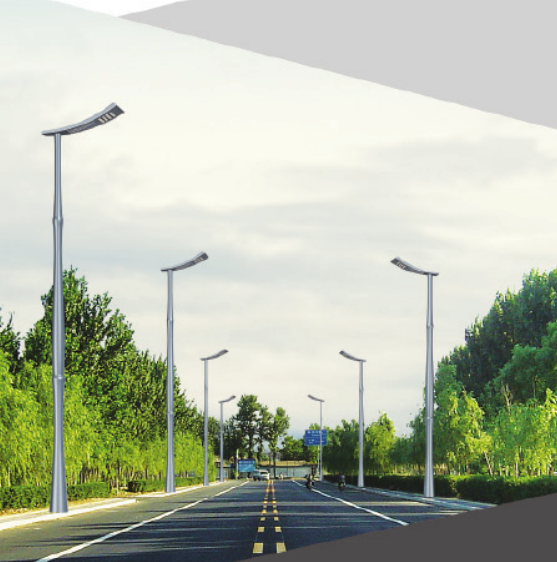 Vergelijking tussen rotatiedruklamp van aluminiumlegering en traditionele stalen lamp

| | | |
| --- | --- | --- |
| Contrast | Aluminum alloy lamp pole | Hardcore |
| Anticorrosion | Good anti-corruption performance | Easily corroding rusting |
| Plasticity | Low melting temperature and strong plasticity | High melting temperature and low plasticity |
| Installation and transportation | Light quality,convenient transportation and installation | The weight is 3 times of the aluminum and the cost of transportation and installation is high |
| Conserve energy,reduce emission | 100% recovery and utilization of rod body | Limited recovery value |
| Service life | Not easy to corroy,long service life | Easy corrosion,short service life |
| Maintain | Maintenance free | High maintenance cost |
| Surface treatment | Diversification and no need for zino plating | Single,galvanizing |
| Strength | high | high |
| Installation method | plentiful insertable | Monotonous,non-pluggable |
Genomen van aluminiumlegering lichtspinkarakteristieken
1. de hoge snelheid spinning van 6061 of 6063 aluminiumlegering pijpen met grote numerieke controle equpiment is gebruikt om een ​​kegel
2. Aluminium legering lamp kan bereiken blijvende geen roest en verminderen de onderhoudskosten
3. Dezelfde specificatie van de lamp, het gewicht van de aluminium lamppost is slechts 1/3 van de ijzeren staaf, handig voor transport en installatie.
4. Het oppervlak van de lampstang kan worden geverfd met kleur polyfosfaat poweder. De kleur is helder, anti-ultraviolet en geen kleur vervaagt
5. Rode lichaam kan 100% gerecycled en hergebruikt, de smelttemperatuur is laag, en de energiebesparing en emissie reductie reageren op de nationale beleid
6. De diversificatie van het oppervlakteproces voegt meer toe dan een prachtig landschap aan de stad
Product Categorie : Nieuwe producten Verlichtingsserie > Aluminiumlegering Spinning Lighting Pole